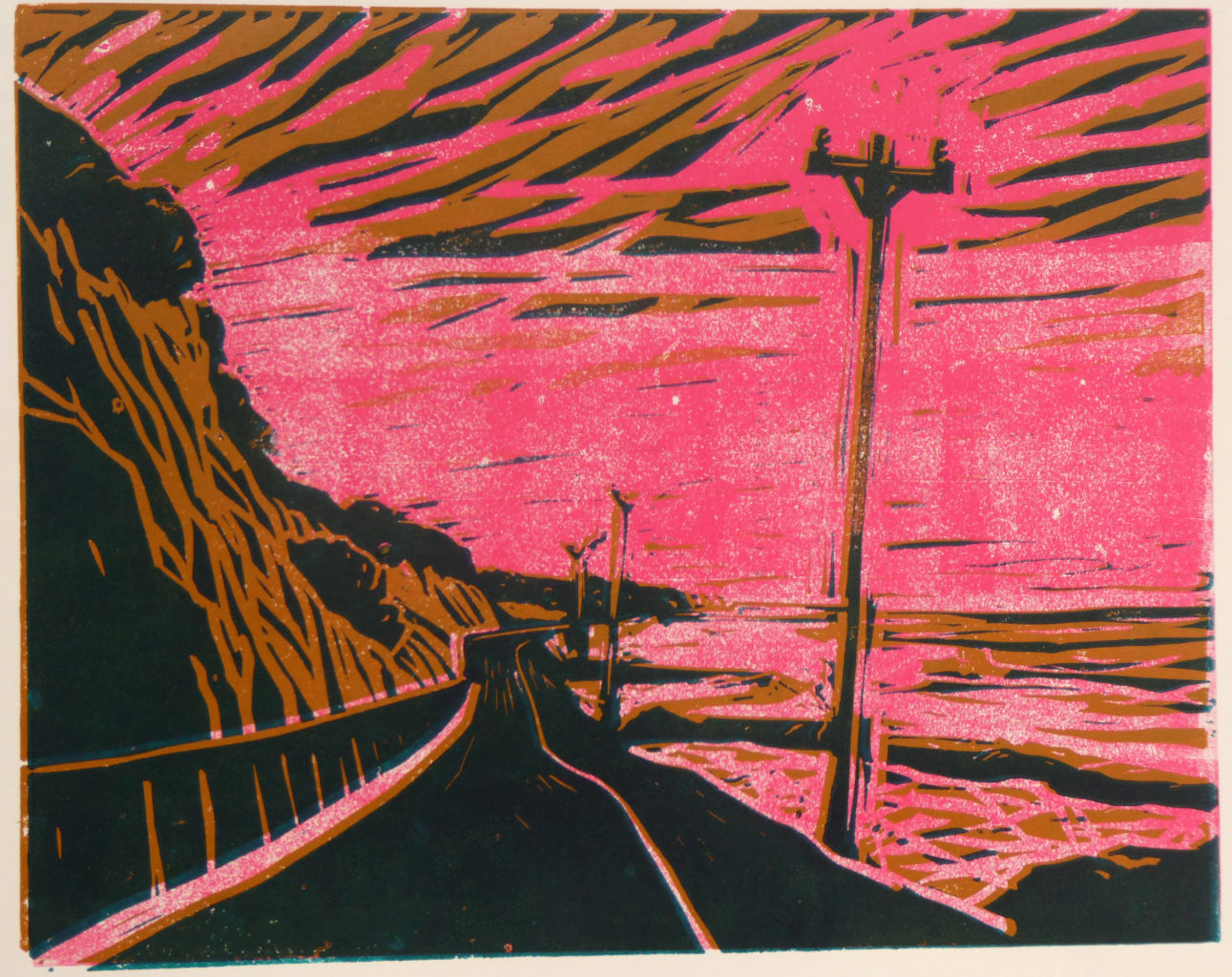 ---
His workshop is the world, with its ups and downs, its beauties, its infinities constantly renewed. He feeds his work as do his dreams, his inner journey.

Antoine Michelland, Point de Vue
The artist is anchored in the soil that is common to us, but he knows how to make us feel the breath of the wind, the torpor of a summer evening and the freshness of a chapel. At home, we have the feeling of a moment captured, as if in suspense».

Hélène Bonafous-Murat, Expert in prints, 2022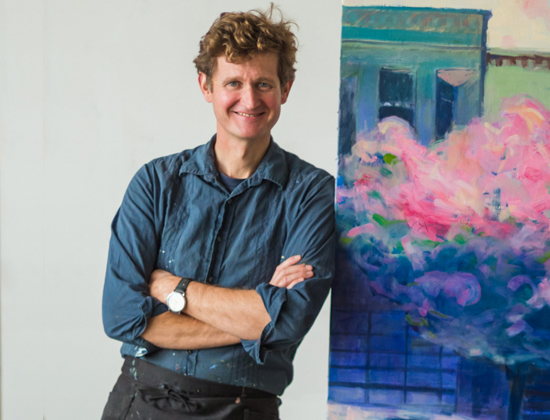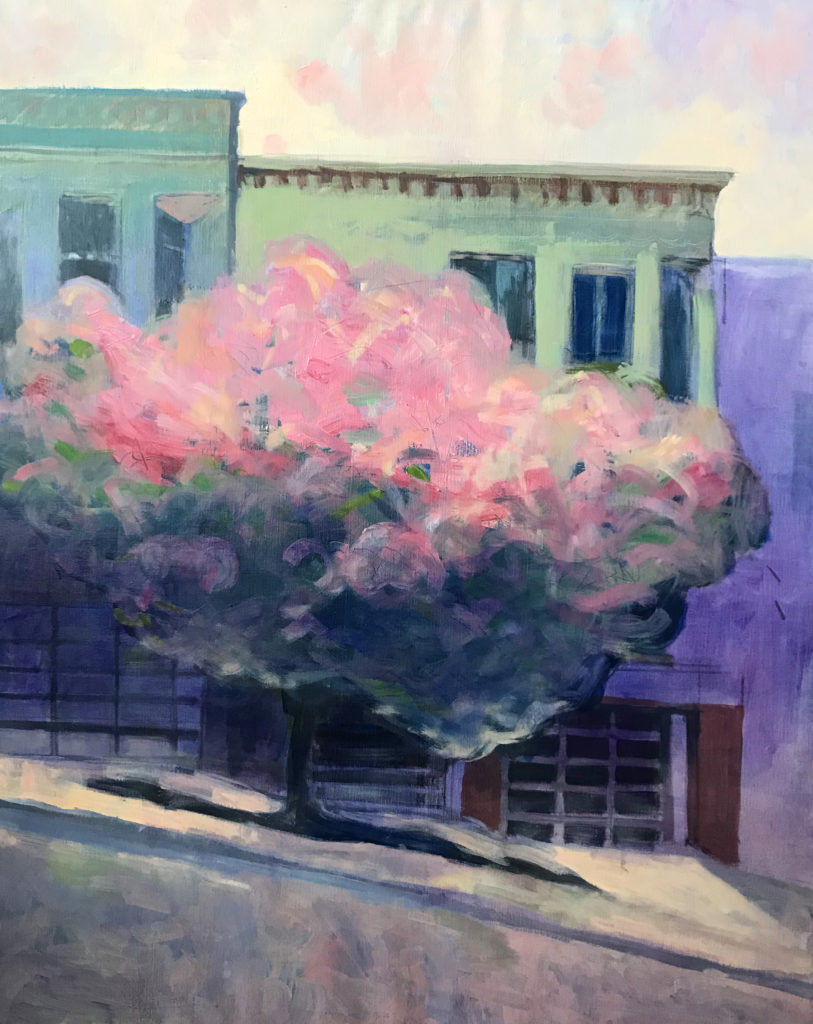 Bertrand de Miollis, painter and engraver
My vocation as an artist is: :
Helping others see aspirational and concrete horizons.
To this end, immersion in reality – as part of a broader and solid project – is my prima- ry source of inspiration. I am passionate about diving into scenes and landscapes – be they known or unknown – in order to understand and extract their singularities. In this phase of work, I take notes, draw, paint, interact and document myself
After this exploration phase, it is in the stillness of the studio that I can start to create, putting to use spatial and temporal distance..
Nourished by reality, as a witness of my time, I translate the wor-
ld around me into color. I question the link connecting humans and their environment with poetry, without losing sight of my vocation as an artist. I try to open the eyes of others on the fragile beauty of our world.
My work is characterized by a tension between softness and acidity that takes multiple forms:
– round/sharp: roads streaking a hilly landscape or boats cutting through the waves.The straight lines of construction dialogue with the random and multiple forms of nature
– still/mobile : what moves is no longer there and is embodied by a track or a trace, as a presence that has already left.
– coloured constrastes: frequent use of roses, ultramarine blue or turquoise with tonic vibrations.
This tension and its use express a link, a dialogue and feed my chosen topic.
Fueled by my artistic work, I also inject beauty in companies (event, visual identity, drawn films).
---
Bertrand de Miollis
seen by Hélène Legrand
Joy made color and shape

Bertrand de Miollis, a travelling artist, exercises his vision in various parts of the world. No one can return home without a treasure. Engramed in the course of his gaze, hundreds of images condense on his canvas. Each surface fragment therefore pulsates with its marvelous moments. And it is here that his treasure and the specificity of his writing are hidden: Bertrand de Miollis knew how to keep from his childhood this look sensitive to the marvelous. Under his brushes, the world sings, «re-enchants» and proclaims its strength to be. The colors leave their coat of mist and give themselves to us, limpid, appetizing and sound.
Under his brushes, the world sings, «enchants» and proclaims its strength to be

A magic that resonates even in the most intimate subjects, a simple chair is a visual echo of the brilliance that each seated person left: the absence of light.
Painter of the happiness of being there, his keys, filled with moving moments, are wake and signals.
Here is a rare map of joy made color and shape.
By Hélène Legrand, painter and art historian
---
Suivez-moi sur Instagram