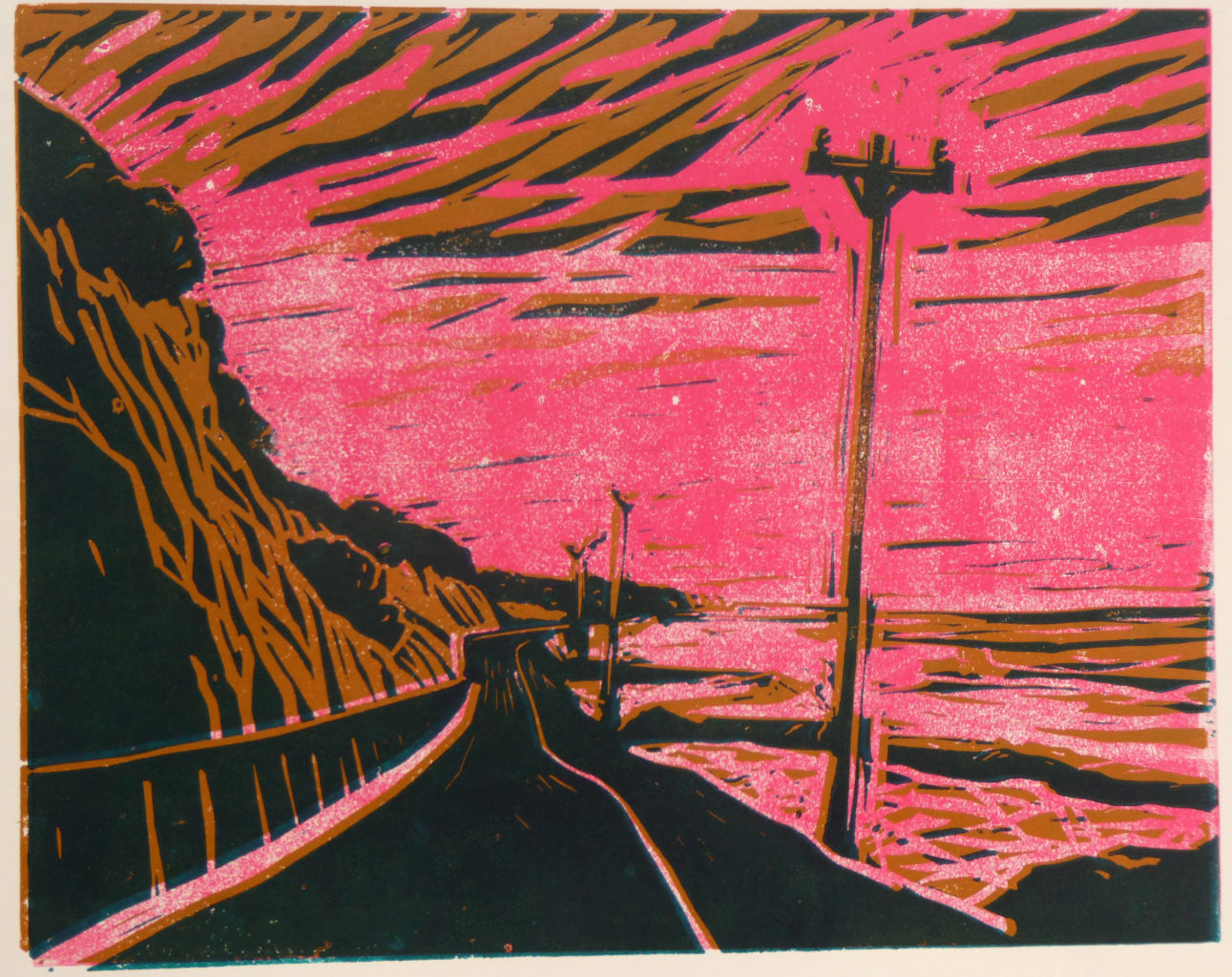 ---
His workshop is the world, with its ups and downs, its beauties, its infinities constantly renewed. He feeds his work as do his dreams, his inner journey.

Antoine Michelland, Point de Vue
The artist is anchored in the soil that is common to us, but he knows how to make us feel the breath of the wind, the torpor of a summer evening and the freshness of a chapel. At home, we have the feeling of a moment captured, as if in suspense».

Hélène Bonafous-Murat, Expert in prints, 2022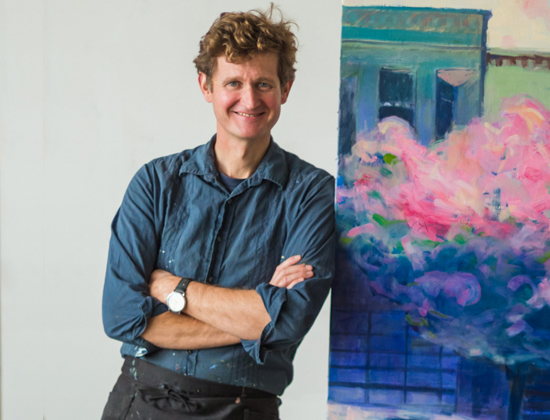 A frequent traveler, I like to immerse myself in worlds and universes that are foreign to me. I also like to approach what I know with a traveller's eye, that is to say, by refusing the habit! Curious about techniques I draw, paint with water and oil and passionately approach the new technologies.
Fueled by my artistic work, I created StorypaintingStudio to inspire beauty in companies (event, visual identity, drawn films).
---
Bertrand de Miollis
seen by Hélène Legrand
Joy made color and shape

Bertrand de Miollis, a travelling artist, exercises his vision in various parts of the world. No one can return home without a treasure. Engramed in the course of his gaze, hundreds of images condense on his canvas. Each surface fragment therefore pulsates with its marvelous moments. And it is here that his treasure and the specificity of his writing are hidden: Bertrand de Miollis knew how to keep from his childhood this look sensitive to the marvelous. Under his brushes, the world sings, «re-enchants» and proclaims its strength to be. The colors leave their coat of mist and give themselves to us, limpid, appetizing and sound.
Under his brushes, the world sings, «enchants» and proclaims its strength to be

A magic that resonates even in the most intimate subjects, a simple chair is a visual echo of the brilliance that each seated person left: the absence of light.
Painter of the happiness of being there, his keys, filled with moving moments, are wake and signals.
Here is a rare map of joy made color and shape.
By Hélène Legrand, painter and art historian
---
Suivez-moi sur Instagram